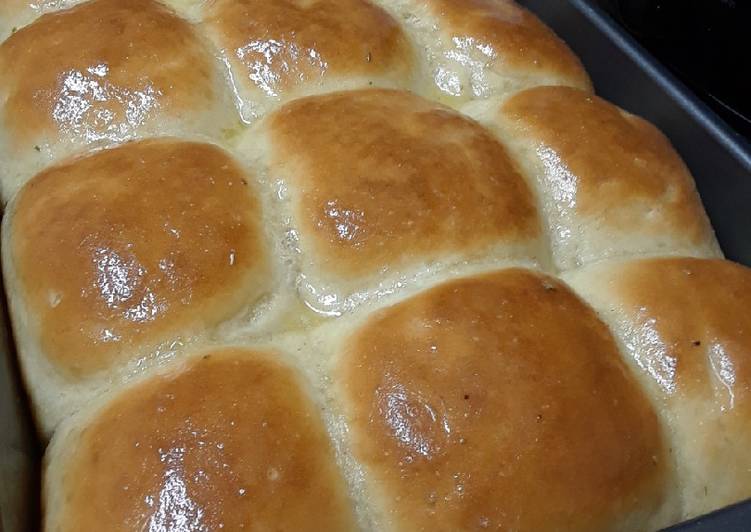 If you're searching for simple and tasty recipes, you've come to the right place.
1 Hour Dinner Rolls.
One of the all-time best 1 Hour Dinner Rolls ever! . Truly the best 1 Hour Dinner Rolls recipe! It's super-easy to make,its SO amazingly cozy and delicious, instructions included below.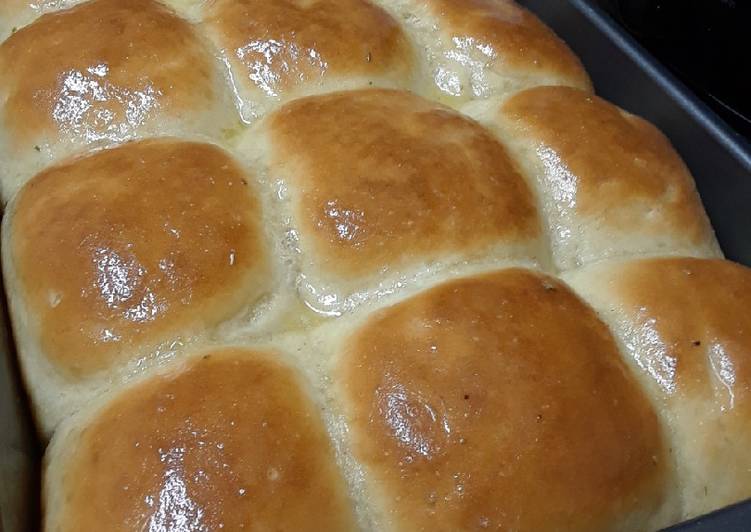 You can made this recipe using 9 ingredients with 7 steps. okay don't waste time, just go ahead This is how you cook it. .
What You Need to Make 1 Hour Dinner Rolls
You need 1 cup of water.
You need 1/2 cup of milk.
You Require 2 tbsp. of melted unsalted butter.
You need 2 tbsp. of honey.
You Require 1 tbsp. of active-dry yeast.
You Require 3 1/2-4 cups of all purpose flour, divided.
You Require 1 tsp. of salt.
You Require 2 tbsp. of salted butter, melted, for topping finished rolls.
You need of Olive oil, for greasing.
Step to Make 1 Hour Dinner Rolls
Ready to cook? Here's what you need to do :
In a microwave safe bowl or measuring cup, combine the water, milk, melted butter and honey. Microwave for 1 minute, then give it a stir. Then microwave in 15 second intervals until it is warm, but not hot. It should be between 100-115°F. Pour the mixture into the bowl of a stand mixer and sprinkle the yeast over the top. Give it a quick stir, then let it sit for about 5 minutes, until the yeast is foamy..
Add 3 1/2 cups of the flour and the salt to the stand mixer bowl (with the dough hook attachment) and turn the speed to med-low speed until the dry ingredients are incorporated in. If the dough is still sticking to the sides of the bowl, then add in more flour 1/4 cup at a time until the dough pulls away from the bowl and is only slightly sticky to the touch. Don't exceed 4 cups flour, total..
Switch to low speed and continue to mix for 4-5 minutes. Then form the dough into a ball with your hands and place it into a bowl greased with olive oil. Cover the bowl with a damp towel and let it sit for 15 minutes to rise slightly..
Preheat the oven to 400°F. Grease a 9×13″ baking pan with olive oil and set aside..
Punch down the dough gently and divide it into 12-15 equal sized pieces (the original recipe calls for 15. I make mine slightly bigger and get 12). Roll the pieces into a ball and place them into the prepared baking pan. Then cover the pan with a damp towel and let the dough balls rise for an additional 20 minutes..
Bake for 12-15 minutes, until the rolls are golden brown on top. Then remove them from the oven and brush them with the melted salted butter..
That's it! Seperate the rolls and serve them up..
As always, thank you for reading this blog, that enables me to share more distinctive content and recipes to suit your needs.
Sharing is caring!
Happy cooking … Cheers, friends!