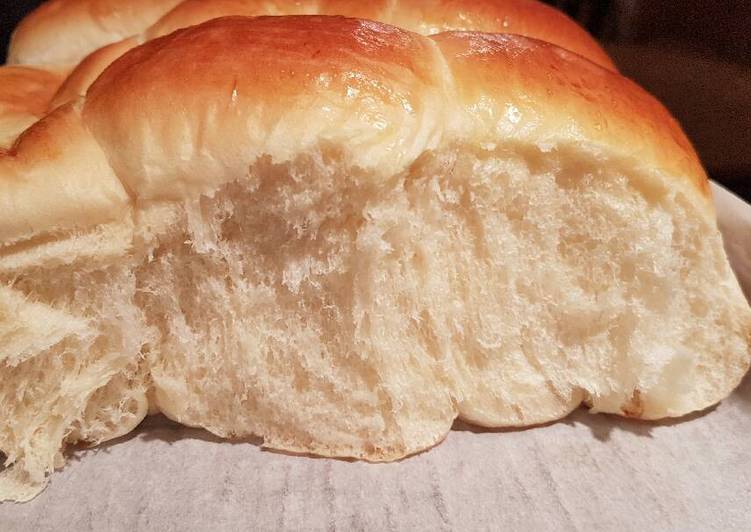 If you're searching for simple and tasty recipes, you've come to the right place.
Best Dinner Rolls Ever.
One of the all-time best Best Dinner Rolls Ever ever! . Genuinely the best Best Dinner Rolls Ever recipe! It's super-easy to create,its SO amazingly cozy and delicious, instructions included below.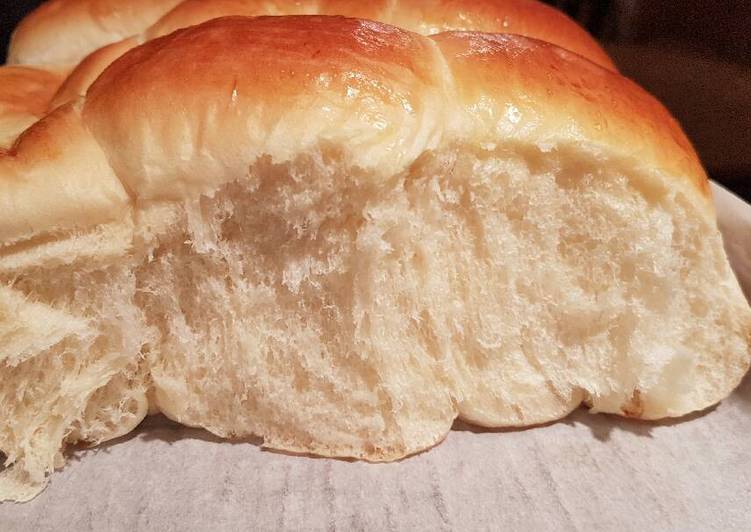 You can made this recipe using 7 ingredients and 14 steps. ok don't waste time, merely go ahead This is how you cook it. .
What You Need to Make Best Dinner Rolls Ever
You need 1 1/4 cup of Milk.
Prepare 2 tsp of Active Dry Yeast.
Prepare 7 Tbsp of Sugar.
You need 4 Cups of Bread Flour.
Prepare 1 tsp of Salt.
Prepare 1 of egg (large).
Prepare 3 1/2 Tbsp of Butter.
How to Make Best Dinner Rolls Ever
Prepared to cook? Here's what you need to do :
Heat milk to 130°F. Add 1 Tbsp sugar and the yeast stir and let rest for 5 minutes for yeast to become foamy..
Meanwhile combine the flour, salt, and remaining 6 Tbsp of sugar in your stand mixer bowl.
Add the egg, and yeast mixture to the bowl. Mix for approximately 2 minutes to format a nice dough ball. It may be necessary to add a little water or flour depending on the dough..
Add the butter and mix at level 4 for approximately 12 minutes. We are looking for a tacky and very smooth dough..
Oil a bowl to place the dough in. Remove the dough and by folding the edges under, former a nice ball and place in bowl. Cover with plastic wrap and place in oven with the lights on..
Allow to poof for 1 hour. You should have a very smooth puffy dough.
Roll out the dough on a very lightly floured surface. Roll it long and only about 10 inches wide. Then fold it in thirds.
Turn so it is facing you length ways and roll out and fold. Do this for a total of 3 times. Allow dough to rest covered for 15 minutes, then repeat for 3 more times.
Cut flour into 15 equal pieces. Form into balls. Cover again with plastic wrap for 15 minutes.
Roll each ball out 2 inches wide and as long as the dough will go. Then roll it up jelly roll style and place in a 9×13 pan lined with parchment paper..
Cover pan with plastic wrap and allow to rise for 1 hour in oven with light on again..
Now beat 1 extra egg (not in ingredients list) gently brush the tops with egg for a brown top. You can skip this step is you want a light crust..
Bake in a preheated oven at 350°F for 20 to 25 minutes. Remove from pan and let rest on rack.
Be careful not to turn your back or your daughter may steal a bunch before you get a good picture..
As always, thank you for reading this blog, that enables me to share more distinctive content and recipes to suit your needs.
Sharing is caring!
Happy cooking … Cheers, friends!